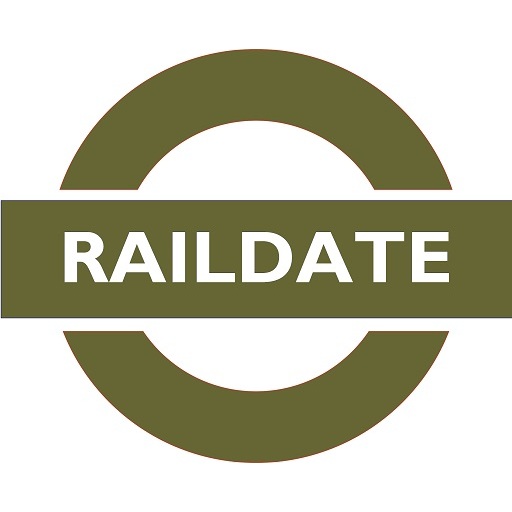 RAILDATE 2023.11.24
Your free weekly guide to what's happening and what's new.
To subscribe to the email, please send a blank email to: raildate+subscribe@groups.io
Raildate is a collaboration between the editor and a number of contributors. Please think about supplying links that you spot. The contact email address is: raildate.co.uk@gmail.com
There are sections on:
UK Rail News
International Rail News
Other Transport Modes
UK Rail News
East
Isle of Man
London
Scotland
South
South East
Wales
West
Yorkshire
National
International Rail News
Canada
France
Global
Mexico
Netherlands
Poland
Sweden
Switzerland
USA
Other Transport Modes
Air
Bus
Credits
Thank you to this week's contributors.
Alan Rushworth
Andrew Cook
John Grimley
Matthew Shaw
Neil Kearns
Paul Hopper
Paul Tambini
Richard Buckby
Richard Maund
The Weekly Poser: Where is this?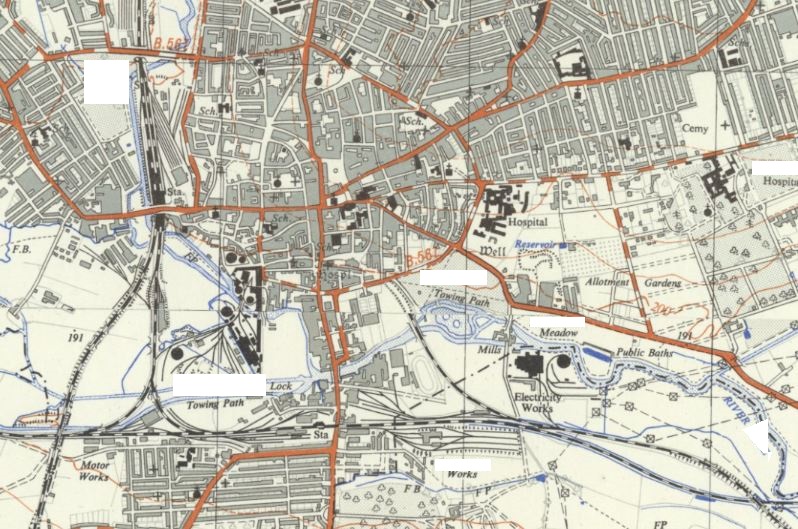 Another 1950s map question: This is one of Britain's largest towns, but hardly any of the railways shown now survive. Where is it?
Last week's Where is this?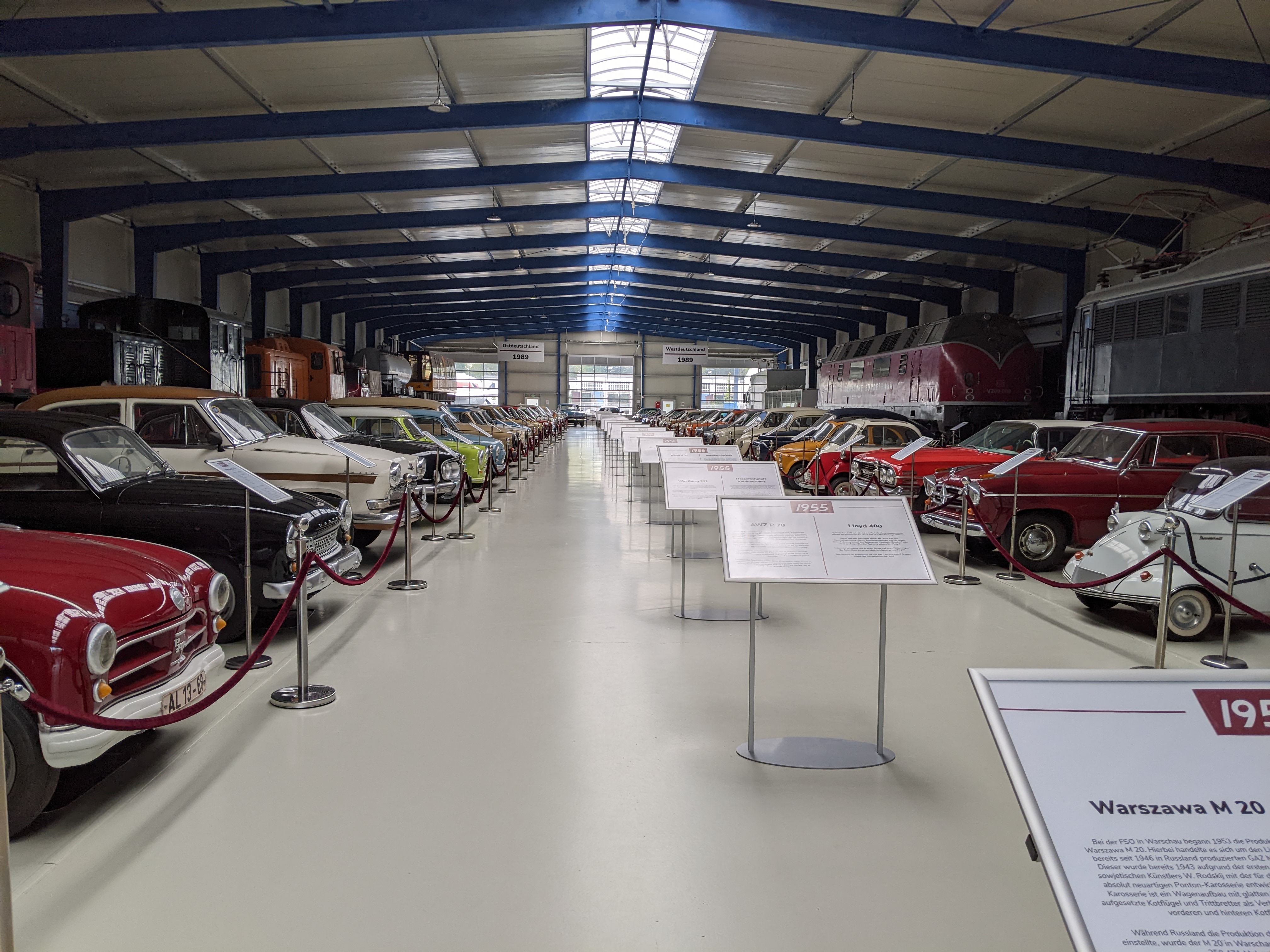 German locomotives AND post-War cars from around the world, presented side-by-side. Where is it?
Answer: Oldtimer Museum at Prora on Rügen, Germany. Formerly the Eisenbahn & Technik Museum. Congratulations are due to the following for their correct answers: Dave Goodyear, Paul Hopper, Peter Tisdale
During the summer I spent a few days on the Baltic island of Rügen in north-east Germany. The Rügensche Kleinbahn is the obvious attraction for the railway enthusiast, but the complex at Prora is also fascinating place to visit.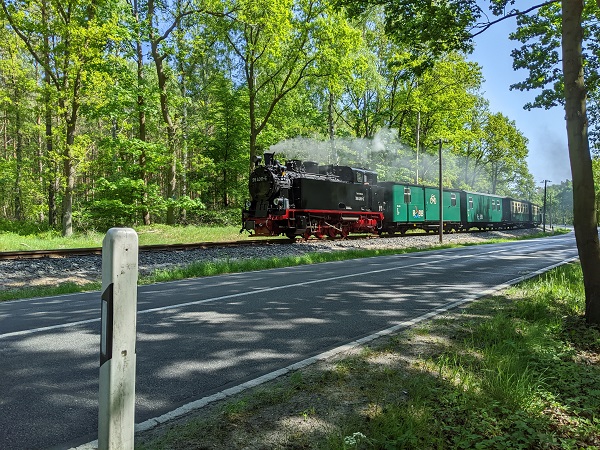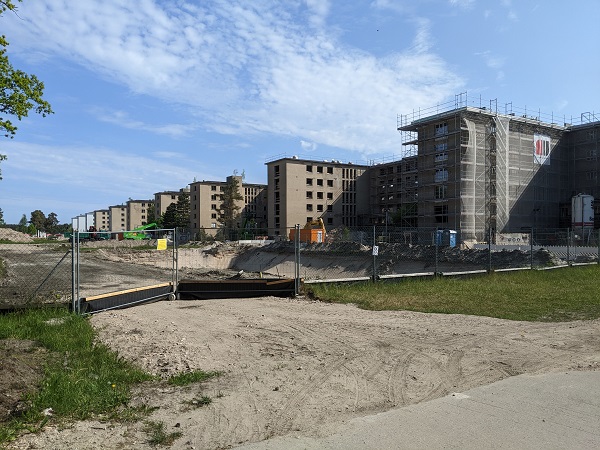 Prora was developed during the 1930s as a holiday resort - a vast complex overlooking a splendid beach. Quite a lot was constructed, but War prevented its completion, and the post-War DDR had little idea what to do with it.
In the thirty years since German re-unification, Prora has been transformed into a desirable mass of apartments for second-home owners. There are two museums: one documenting the history of the resort, the other being the Oldtimer Museum.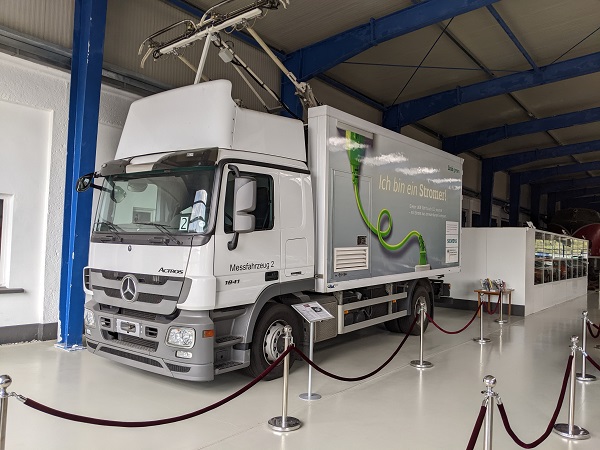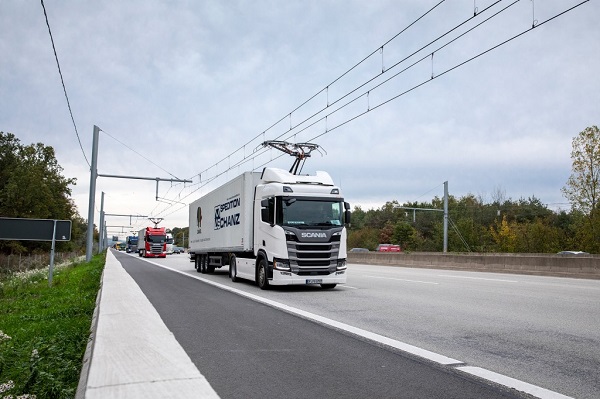 The Oldtimer Museum has several sections, covering military, locos & cars, and motorbikes. One exhibit is a test truck with pantograph: Hybrid road vehicles like this, and electrified motorways, could be a neat way to transition road freight to electricity. The test motorway is the A1 near Lübeck (Image credit: Siemens).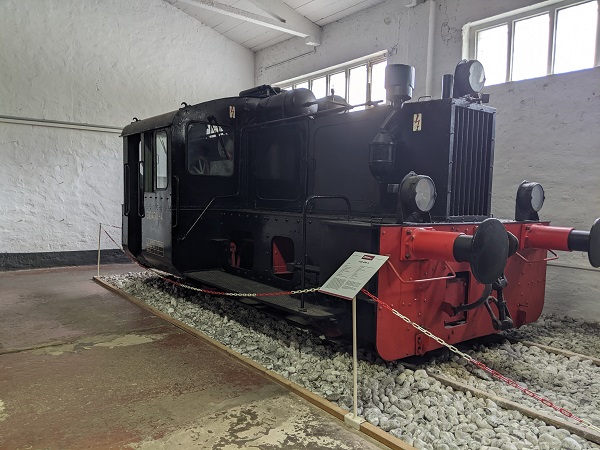 The loco collection is extensive. The Arnold Jung-built shunter above 310.430-4 dates from 1934, based on a standardised design used by several makers (BMAG, Deutz, Jung and Krauss-Maffei). By 1945, a total of 1,114 locomotives, including 573 of the later Kö II series, had been delivered to the Deutsche Reichsbahn Company. Both the Deutsche Bundesbahn and the Deutsche Reichsbahn continued to build locomotives of this series after the war. At the end of the 1980s, these locomotives were still used in shunting operations, with this locomotive at Nordhausen until 1992. Much easier than a Class 08 to step on-and-off to switch points.
SMALL PRINT
We welcome links to publicly available online news items and videos from anywhere in the world.  Despite its name, Raildate covers all transport modes, including also bus, tram, air, and marine.  
Raildate may be freely distributed without permission as long as no changes whatsoever are made to the original document distributed by the Editor.
The main Raildate website https://raildate.co.uk includes a history of Raildate by the founding editor Howard Sprenger and archived editions from 1996 to the present.
Facebook members are encouraged to join the Raildate group.
©  Matthew Shaw 2023